Buzzards July 30 – Vienna Premier League Debut!
This week the Buzzards found ourselves in new territory, flocking in with the super-fast ladies of the Premier League.
Our core group of  Isabelle Goupil, Debbie Woods-Turner, Angela Cigana, Trudy Marquardt and myself was intact, and although we mourned the loss of Carly Killam and Valery Ramirez to the time zone complications with work, we were thrilled to have Kim Schaff back from a break and have France Morin and Julia Hargreaves step in to help us make up a full kettle for this test of strength. As you may have heard, today is Isabelle's birthday, so the pressure was on to give a good show in honour of one of the original and most dedicated Buzzards!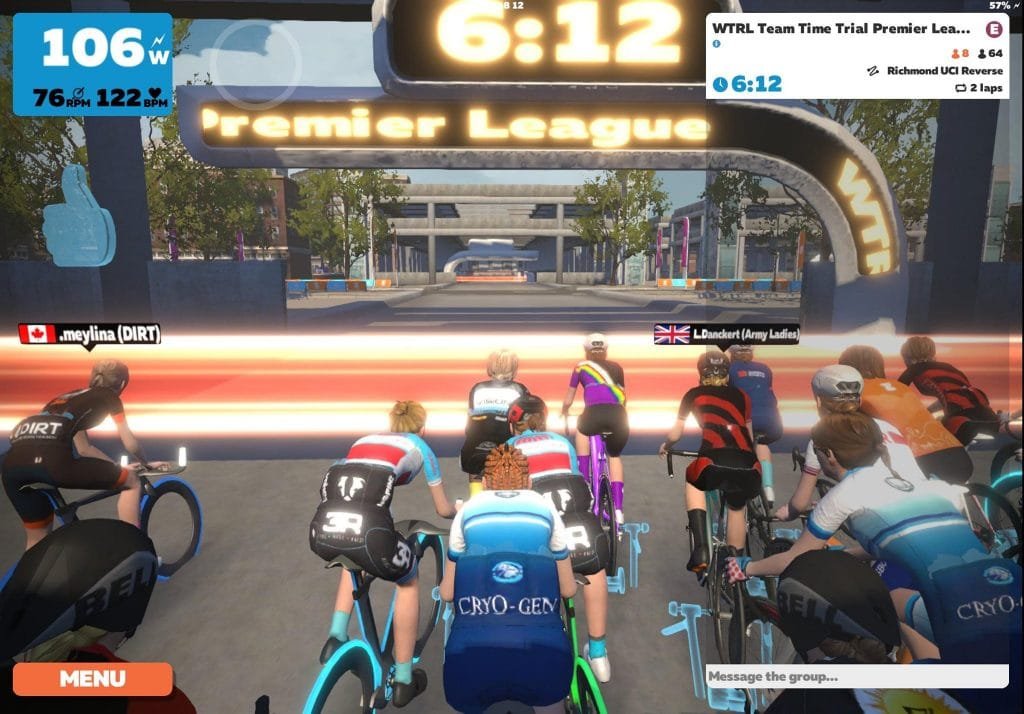 Headed into the pen 10th place of 11 teams, and leaving first, we weren't sure what to expect – how soon would we be overtaken by a team of pro-athletes half our average age? So we decided to just focus on our own race, try and keep our heads down and follow a strategy. And then get some photos with the celebrities at the finish line!
This is a tough TTT course, with hills designed to blow groups apart. We really had to work to keep the group together, and everyone did an amazing job – speedy lightweight climbers pacing it to not get too far ahead, and everyone putting in the watts to hang onto the wheel in front. Debbie is a master climbing pacer in addition to a pure watt machine on the flats and led us much of the way. The goal was to be all together at the second QOM banner and descend as a group, and it worked perfectly both laps. No drops, no problems, the maturity and experience of the group really showed. Despite going out pretty hot due to the excitement, we kept up a strong pace throughout and made it to the finishing sprint with no overtaking teams insight, and moving up two places in the order.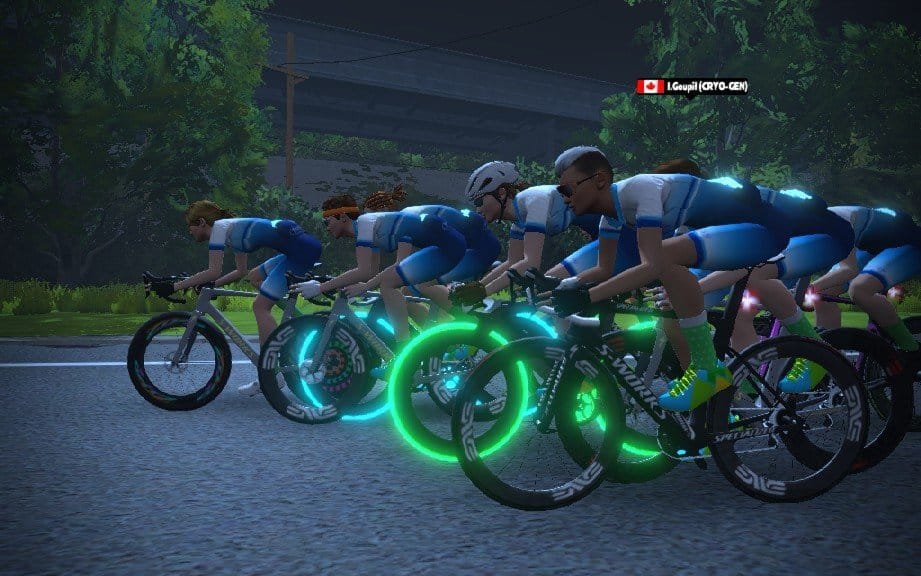 Finishing all together, 8th in the PL with a FTP increase and promotion to B for Trudy, currently in 10th place in Vienna with 2 zones left, we can say we smashed our own expectations.

I'm super proud of our group today, awesome teamwork and encouragement throughout a hard race. Can't wait to do it again next week!