Penguins TTT race report, Richmond UCI Worlds Reverse, Latte PL
The Penguins somehow waddled onto the big stage (PL) this week. While almost all of the Penguins from last week's squad were kicking back in style due to the time change for Premier League, we put together a group of wannabe penguins from other bird flocks and tried to represent as best we could.
Since we were missing a few riders it was unlikely we would be able to challenge for the top of the Latte leaderboard, so the only goal going in was for the group to start/finish together as a unit. Our plan was to have the weaker climbers set the pace on the climbs and then recover in the draft on the flats as much as possible. This seemed to work pretty well as we stayed in a pretty tight group over the first few kickers, recovered on the short descents and closed up any gaps right away.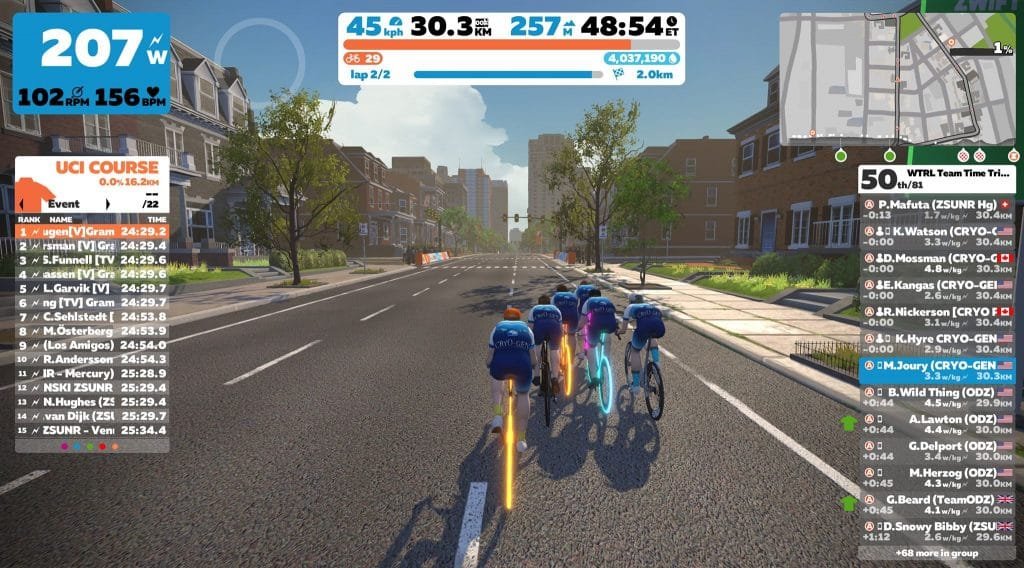 On the long flat section we tried to keep a steady pace and kept everyone tightly grouped together. It wasn't long before we approached the start of the second lap along with the next set of climbs. The penguin legs and lungs were starting to tire as we hit the climbs at the start of the second lap. We somehow kept it together even as we were passed by a few stronger teams (with Marwan trying to hitch a ride at one point) but we also passed a lot of solo riders shelled from other squads. Ryan was feeling good based on the discord chat and lead us home in a sprint finish right around 52 minutes.
We started and ended with all of our Penguin team together. Mission Accomplished!